The Sonic Echo (SE) method is normally conducted in conjunction with the Impulse Response (IR) method together as the SE/IR method. These methods are used for low strain integrity testing of piles and deep foundations for length and integrity determination. The SE/IR methods are used on both new and existing foundations and are performed by impacting the foundation top and recording echoes from a defect or the foundation bottom with a nearby receiver(s).
The methods work best for columnal type foundations, such as piles and drilled shafts, but have also been used successfully on mat foundations, abutment walls, and similar structures. The methods require access to either some small part of the foundation top, or part of the upper side of the foundation.
The SE method performs the analysis of the data in the time domain, while the IR method performs the analysis in the frequency domain. The two analysis methods complement each other to allow the most accurate foundation length and defect analysis possible.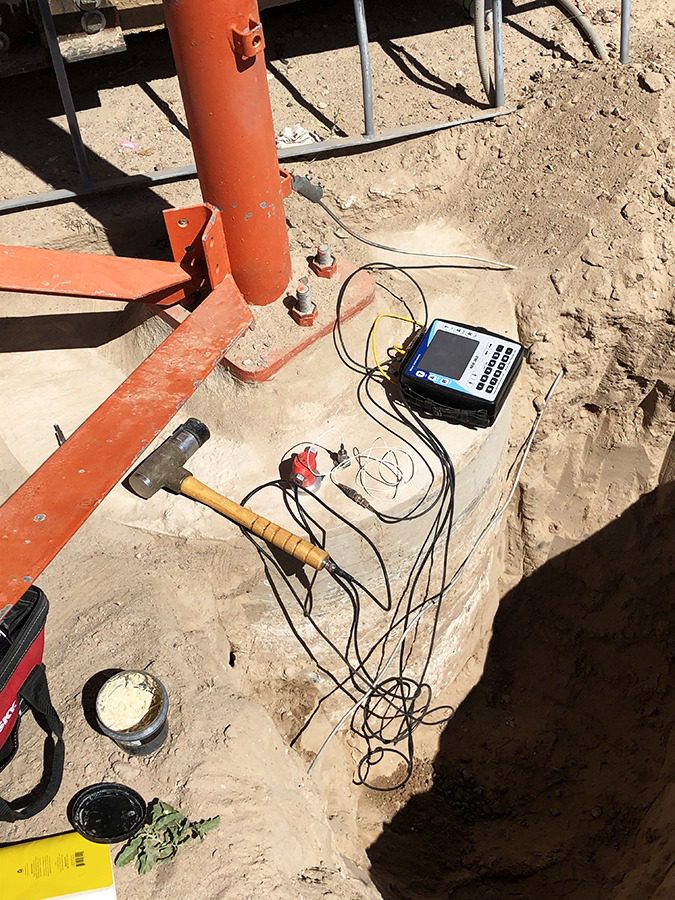 Concrete and Wood Foundations
Drilled Shafts
Driven Piles and Auger-Cast Piles
Cracks
Voids
Soil Intrusions
Uncured or Weak Concrete
Foundation Lengths